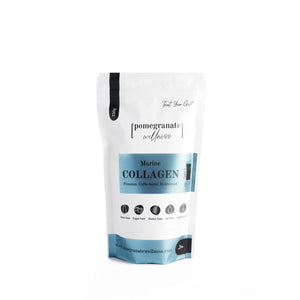 Unflavoured, premium quality Marine Type 1 Halaal Collagen
This collagen contains no fillers and is hypoallergenic - no gluten, sugar, salt, dairy, flavourants or preservatives.
This product is not evaluated by the The South African Health Products Regulatory Authority (SAHPRA) and is not intended to diagnose, treat, cure, or prevent any illness or disease. If you are on chronic medication or diagnosed with a chronic condition, contact your healthcare professional before taking any supplement. Discontinue immediately if any adverse reactions occur. If in any doubt, we recommend you consult with you doctor before use.
Reduces signs of ageing
Hydrates skin
Softens wrinkles
Boosts hair growth
Builds stronger nails
Strengthens bones
*No exchanges or returns once seal is broken*